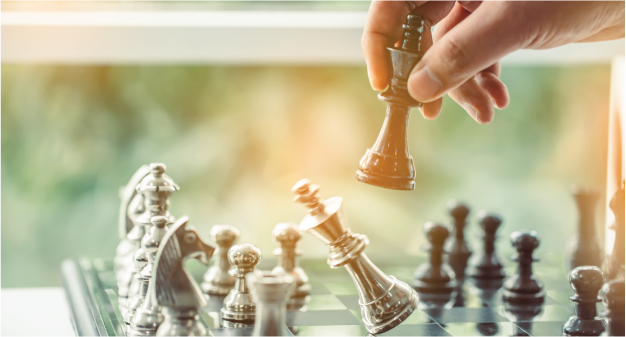 Not everyone who's familiar with Jody Padar knows why she's nicknamed the Radical CPA. In addition to being considered a bit progressive with her online presence (check out her Twitter and LinkedIn pages), she's passionate about leveraging quality technology to create a better accounting firm.
WANT TO LISTEN ON THE GO? CLICK BELOW TO LISTEN TO AN AUDIO RECORDING OF THIS BLOG!
She recently chatted with one of the sales reps at Botkeeper about how some firms aren't blown away by new accounting technology. Essentially, they meet it with skepticism because they don't understand how it can work.
The firms seem incapable of wrapping their heads around machine learning and artificial intelligence (AI). They want to know why this tech is so important to a firm operating in 2020 and beyond, especially when the industry and business as we know it changes on the daily.
What they don't realize is that it's not about completely understanding the technology...it's about how using this technology will help your firm move forward.
Never one for a dull approach to anything, Jody walks us through it with a single, vibrant vision. What follows is Jody's personal take on the state of accounting firms and how technology can help you compete.
A Look at Accounting Firms Today
By most experts' estimates, there are likely only around 10% of accounting firms that are 100% cloud-based, including larger firms with client accounting services (CAS) as separate practices. That means most of the accounting firms out there are set up in a traditional manner.
Then you can look at the small, innovative cloud firms or CAS practices that are growing like crazy and are really innovative and tech-savvy. They haven't raised capital, and they're using off-the-shelf applications and combining them for a pretty good product. It's like their own beautiful, somewhat functional Frankenstein!
They're trying to piece together all these technologies, but it's difficult because you pretty much need to be a technologist as well as an accountant. It's hard to learn them all AND handle the regular day-to-day accounting responsibilities.
What happens is your accounting operation transforms into a tech operation—your people are doing more technology than accounting. And to be fair, some professionals like that, but many don't; they feel like they fight with the technology more than they actually use it. And believe me—the technology has gotten way better than when I first went to the cloud! But that said, many firms don't have IT support to ask them if they've tried restarting their machine….
Then comes in the AI accounting firms like Pilot, ScaleFactor, Bench, and a few others. Even KPMG Spark and PricewaterhouseCoopers have legal AI companies, as well, that are essentially using similar technology to Botkeeper, but they're going directly after your clients. Not cool!
Moreover, they're marketing directly to small businesses—your audience—and they're utilizing technology to essentially speed up the process. This means they have an advantage over more traditional firms, even the progressive ones, who are already operating at max speed!
Another advantage: these firms have a reduction of required talent. They have the ability to do the work a lot faster, and they have significant venture capital to back them up. Think about it: wouldn't it be nice if someone invested $20 million into your firm? The possibilities!
How to Compete With the Big Accounting Firms
Here's a story for you, and it's about my accounting firm, New Vision CPA Group, powered by Botkeeper.
The basic summary of how things work at New Vision is that we leverage the Botkeeper platform and technology to do the grunt work, then we have our CPAs and accounting professionals sitting on top! It's like a pineapple upside down cake where Botkeeper is the cake and our accounting professionals are the pineapples—the real stars of the show and the reason the arrangement works so well.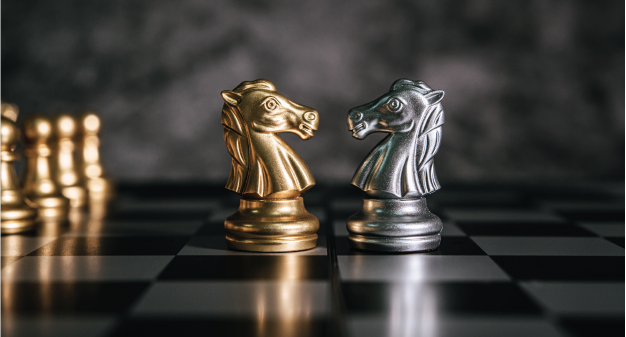 Botkeeper's technology helps New Vision be essentially the best kind of accounting firm to our customers. We utilize AI and technologies that traditionally only venture capital-backed, tech-competitive firms could access, and we pair that with the professional services that only a CPA you know and love can deliver. C'est magnifique!
At the risk of sounding too self-centered, I'm telling our story at New Vision to demonstrate how your firm—whatever your size or funding—can leapfrog the likes of Pilot, ScaleFactor, and Bench. Remember—they've collectively raised more than $250 million. And they're using technology similar to Botkeeper's, but they're not working with you...they're coming for your clients.
The best part is that you don't have to be an engineer or recruit new tech support to use Botkeeper's technology. You don't even have to completely understand how it works! They onboard you and make setup as painless as possible.
---
The Advantages of Teaming Up With Botkeeper
Botkeeper enables you to bring more value to your customers with white glove professional services, and you'll still own the relationship. You take ownership of all the things your CPAs and accounting professionals are good at while Botkeeper is running behind the scenes. And you can trust me here—Botkeeper isn't coming for your clients!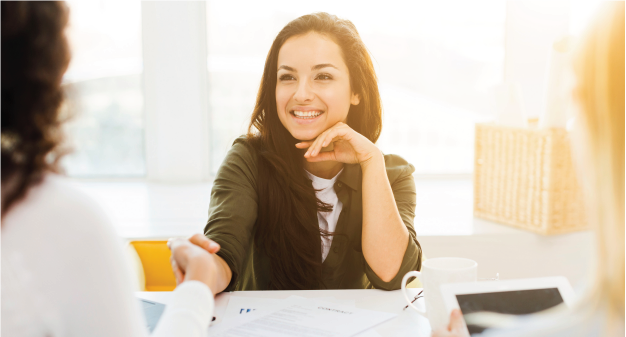 But Botkeeper is empowering you to upskill your people. You can relieve them of all the grunt work so they can do advisory work. And that's whatever advisory means to your practice: tax planning, wealth management, small business advisory, etc. It could even be small business consulting where small business owners are calling you up and asking you something HR-related. Can you imagine answering anything like that if you're up to your eyeballs in traditional bookkeeping work?!
Most importantly, because Botkeeper will get you out of the weeds and out of the details of daily bookkeeping, you'll have peace of mind that the data is correct. You'll be able to actually look at the financials, analyze the numbers, and help your clients make better decisions. Talk about value-based advisory!
Want your firm to be able to jump past all the competition? Click below to learn more about how you can be like Jody and New Vision—evolve your firm with Botkeeper!