Hear More From Companies Like Yours
JIMMY LEE
SENIOR MANAGER | BENNETT THRASHER
"BOTKEEPER HAS ALLOWED MY MORE EXPERIENCED STAFF TO UTILIZE THE EXPERIENCE THAT THEY'VE GAINED THROUGHOUT THEIR CAREER AND TRULY FOCUS ON WHAT THEY ENJOY DOING."

EVAN PARIS
PRINCIPAL | JHR ACCOUNTING & FINANCE
"THE BOTKEEPER TEAM IS VERY RESPONSIVE AND CONSISTENT."

DUSTIN WHEELER
ACCOUNTING TECHNOLOGY OPTIMIZER, IMPLEMENTER & ADVISOR | EIDE BAILLY
"THE CHOICE THAT OUR STAFF MADE WAS BOTKEEPER."
NINA CHMURA
PARTNER | WITHUM
"BOTKEEPER IS WORKING AS AN EXTENSION OF US."
DUSTIN VERITY
MANAGING PARTNER | VERITY CPAS
"BOTKEEPER IS WORKING AS AN EXTENSION OF US."
CHRISTOPHER A. LEE
MANAGING PARTNER | CHRISTOPHER A. LEE, CPA PLLC
"BOTKEEPER PROVIDES THAT FOUNDATION TO BE ABLE TO HAVE THAT FLEXIBILITY, SCALABILITY, AND A GOOD PLACE FOR STAFF TO GROW AND BE ABLE TO UTILIZE THEIR SKILLS."
JENNIFER GLASSMOYER
CPA MANAGER | KERKERING BARBERIO
"BOTKEEPER HAS BEEN GREAT IN SERVICING OUR CLIENTS THAT WE'VE BROUGHT ON AND GETTING US TO THAT STARTING POINT; KIND OF HELPED FORCE US INTO THAT ADVISORY ROLE."

My job would totally suck 1000% if I didn't have Botkeeper. Botkeeper is making accounting awesome and that's a pretty hard thing to do.
ANDREW MAZEY
STAFF IN MANAGED ACCOUNTING SERVICES | GBQ PARTNERS

Botkeeper has helped us to form our plan for execution, and we are excited to ramp up. We know that Botkeeper will become the building base for all DSJCPA clients. It will become the backbone to our company's new structure.
STEPHEN JAHELKA
CHIEF BUSINESS OFFICER | DSJCPA

With our Botkeeper partnership, Club Capital can now spend more time innovating and talking about our strategy to bring on more clients. Botkeeper has allowed us to work more on the strategic management level side, where we wanted to be spending our time. There is no way we could be the tech-focused innovative firm we want to be and reach our growth goals if we didn't have Botkeeper.
MICAH CANNON
PARTNER & COO | CLUB CAPITAL

As a Top 100 accounting firm, Bennett Thrasher is always evaluating how to leverage people and technology to create value for our clients. We are excited to Partner with Botkeeper and deploy this leading-edge technology to our clients.
JOHN YEAGER
MANAGING DIRECTOR OF BUSINESS TRANSFORMATION SERVICES | BENNETT THRASHER LLP

Since we brought on Botkeeper we have seen some amazing benefits! We have been able to revamp and simplify our monthly fee structure because we know our exact client costs with the Botkeeper packages. We no longer are strained on capacity and hiring challenges. We can take on new clients because we can put them directly on Botkeeper and our staff isn't bogged down by time-consuming data processing. With data processing off their plates, our staff has been able to re-allocate their time to higher-value services such as advanced tax preparation and advisory. They are greatly enjoying the ability to grow in their roles and to be able to utilize the modern technology of the Botkeeper platform to push them farther.
JAVIER RODRIGUEZ
MANAGER | J.A. RODRIGUEZ CPA LLC

I knew it would be important for us to leverage technology to automate more of the bookkeeping process to create capacity so that we could deliver additional higher-value advisory services as part of our plans for growing our CAS segment. In learning more about Botkeeper, we viewed it as a strategic use of tech-enabled staff to service our accounts more efficiently, accurately, economically — the key step to pulling us out of the day-to-day transactional compliance work. The human element of it gave us more comfort that our accounts would be serviced with the same level of quality and care that we'd expect. We've been seeing an average reduction in monthly staff prep time ranging between 50% to 70% for those clients that we've onboarded to Botkeeper. This tells us that we're moving in the right direction of really being able to free up staff time to focus on those additional services. I think our firm really viewed the partnership with Botkeeper as a game-changer for us and really a critical investment in our firm's growth and the growth of our CAS practice. I have had a great experience so far and am certainly looking ahead and excited as far as what the future holds for us and continuing to work with Botkeeper.
ELIZABETH BUTCHART
SENIOR MANAGER | CLAYTON & MCKERVEY

We really think thoughtfully about how we are going to bring in our youngest and least experienced team members and be able to grow them to be fantastic advisors in just a short time. And Botkeeper has really been integral to being able to do that for us. We were spending so much time doing transaction codings and the baseline bookkeeping for our clients, that it was keeping our advisors from having that "people touch." They simply had to get through too much of the work. Now we've been able to convert them a bit to be more people-centric, talking to our clients and doing the advisory type of work that we find to be much higher-value and less in the weeds of transaction coding and bank recs.
NINA CHMURA
PARTNER | WITHUM

The beauty of Botkeeper is its ability to scale and adapt to our growing business. After using Botkeeper for only 6 months, we've been able to save 30 hours per week on transaction categorizing, 5 hours per week of reconciling deposits, and 10 hours per month on reconciling revenue for just one of our clients! With bookkeeping running seamlessly with Botkeeper, I'm able to focus my time on reviewing output and making recommendations to my clients rather than just spending all my time on categorizing transactions, and preparing statements and documents.
TIFFANY MILLER
MANAGING PARTNER | TM2 ACCOUNTING SOLUTIONS

I can safely say that Botkeeper is the reason we can confidently transition 100% of our new small business to our Virtual Accounting Group. We can offer them a full suite bookkeeping solution — technology, service and features. Now, we have an outstanding platform that uses artificial intelligence, meaningful features that help us display and analyze our clients' data, and even more — exceptional customer service from both the Gettry and Botkeeper teams to offer our clients. The trifecta!
STEVEN MARCUS
MANAGING PARTNER | GETTRY MARCUS
We hadn't seen any good tech-focused options that provided the services we needed. When we found out about Botkeeper, that all changed. We realized that they were bringing a leading-edge solution to the accounting profession, and DSJCPA needed it. As we learned more, we realized that Botkeeper would be a more efficient, cost-effective way to better serve our clients and increase our margins. They could help us create workflows and eliminate our key-punching accounting practices. Their robust solution could help us differentiate and give us the tools we needed to attract more business to help reach our sales goals.
BOB JAHELKA
MANAGING PARTNER | DSJCPA

We are very excited that Botkeeper has made the decision to solely support the accounting industry. We are planning to partner with Botkeeper for a long time and we plan to scale up our business with the expertise and assistance of the Botkeeper team.
A.J. HOSENFELD
PARTNER | RIVERRIDGE CPAS

I've used Botkeeper for 4 clients so far. It has just been a great experience overall. I would love to put all my clients onto Botkeeper. The onboarding process was really easy, only taking 10 minutes! During onboarding, the Botkeeper team walks you through the process. You describe to them what your firm does for the client and any information they need. It felt like training an associate that would be doing the work for you, so they know what to expect and how to encounter certain situations. I feel like the more information you give them at that time, the more successful they will be, so you don't have to worry about the data entry work. In the last 6 months, we've spent less than half the amount of time on the 4 clients we have on Botkeeper as we used to spend on them, which is amazing. I can't say enough good things about Botkeeeper — I always say I am drinking the Kool-Aid!
Heather Huotari
MANAGER | EIDE BAILLY

Botkeeper was the clear winner from both a cost perspective and a technology perspective. Botkeeper would save us 30% in salary from hiring a full-time bookkeeper and ensure higher levels of accuracy over outsourcing.
JAVIER GOLDIN
MANAGING PARTNER | GOLDIN GROUP CPAS

We are seeing a huge ROI [with Botkeeper]. For the 7 clients that we used to spend about 100 hours doing their bookkeeping each month, I now spend only 20% of that time. Botkeeper has proven itself out.
DUSTIN T. VERITY
MANAGING PARTNER | VERITY CPAS

As far as being able to grow the firm, without Botkeeper, we wouldn't be able to do it. It is that plain and simple. In the past, we've had a difficult time breaking through to bookkeeping clients due to a lack of centralized service data. With Botkeeper's processes, automation and team, we are better able to have our bookkeeping seamlessly running in the background and just come in as needed for oversight. We will never be behind again during tax season, which is such a relief.
CHRISTOPHER A. LEE
MANAGING PARTNER | CHRISTOPHER A. LEE CPA

Choosing a best-in-class tech stack is key to refining expertise and streamlining our services. Although we are regularly evaluating new tools and new features within existing tools, our strategy involves a hand-picked set of tools that make up our current tech stack. Leaders building a tech stack will need to remain agile and accept failure as an opportunity to learn and grow.
ELINOR LITWACK
PARTNER | GRF CPAS & ADVISORS

We aren't shy about the fact that we use [Botkeeper] and I would love if we could get to the point where the bot team is an extension of our team. [Autopush] is a way to make that happen. If there is a question or an uncategorized transaction, let's not let it continue to bottleneck, let us work together and get comfortable with that style of communication. Questions and solutions should be a collaboration between [us] and Botkeeper.
KRISTOPHER MILLER
PARTNER | TM² ACCOUNTING SOLUTIONS

This new business model presents an opportunity for CPA firms to not only leverage the bookkeeping services Botkeeper offers but also their portal. The Botkeeper portal was clearlyv built for those that provide accounting services and is a tool that, when presented to clients, shows that the CPA firm has been deliberate and thoughtful on how they intend to provide services to their clients: professionally and efficiently.
EVAN PARIS
PRINCIPAL | JHR CONSULTING LLC

For our tax clients, we started to use Botkeeper's Rapid Write-Up Solution. It has significantly taken away the manual input time, saving us 40 hours on just one client's write-up work. With 220 tax clients and only 5 on Botkeeper so far, there's a ton of potential here.
ALICIA SITAN
TAX & ACCOUNTING SERVICES PARTNER | VERITY CPAS

If we did not have the time savings brought on by Botkeeper, Goldin Group CPAs would not be able to accept new clients. That's a direct indicator of the power of Botkeeper. The first thing we think of now when we onboard new clients is not, 'Do we need to hire someone?' but rather, 'Can we bring this client onto Botkeeper?' It is a complete mindset change for the firm. Because we have Botkeeper taking care of the bookkeeping, we are saving about 4 hours per client per month!
RUBY ZHANG
DIRECTOR OF OPS | GOLDIN GROUP CPAS
Start Thriving With Botkeeper Today
With tools to make every part of your process more human and a support team excited to help you, getting started with better bookkeeping has never been easier.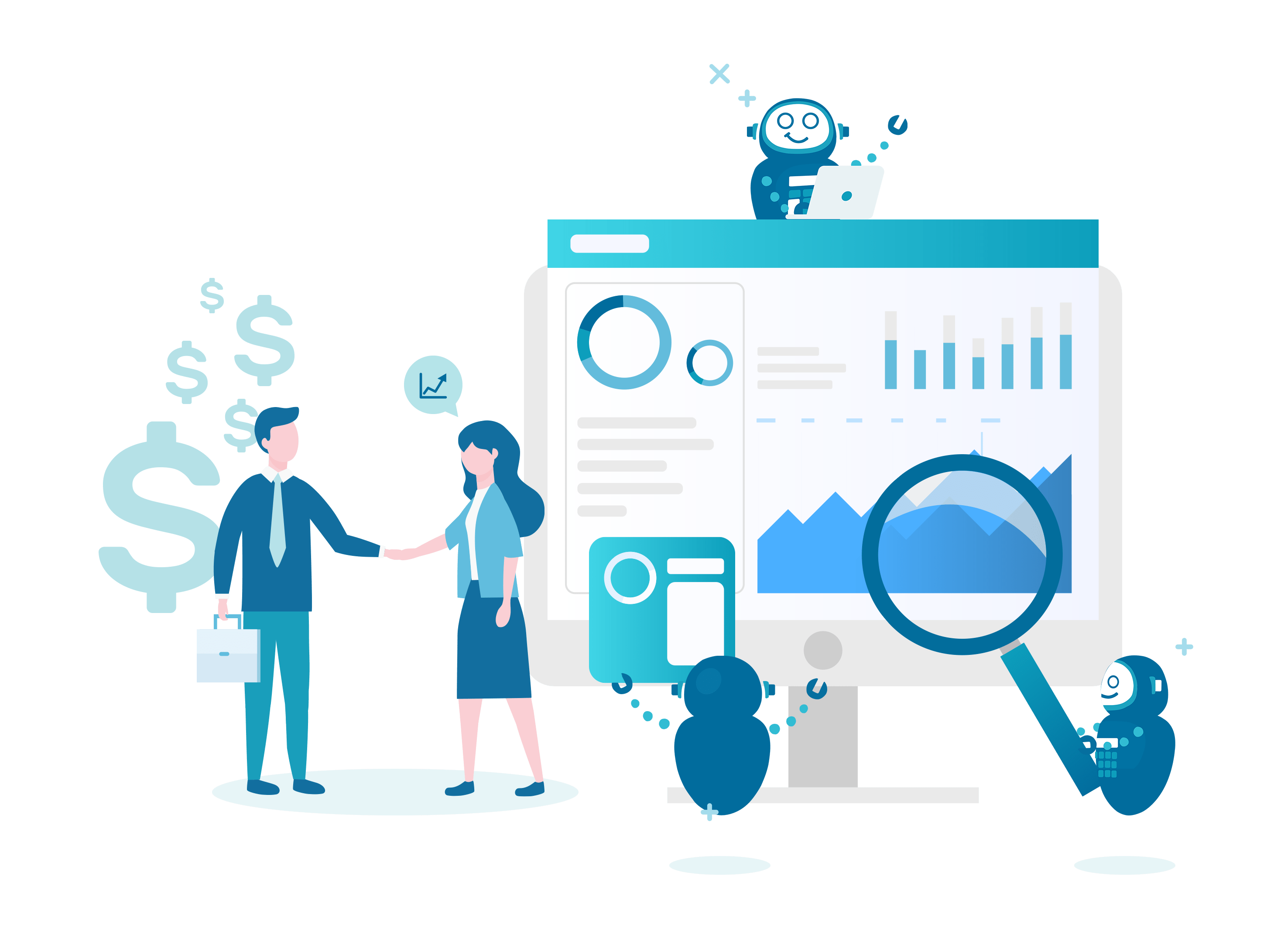 Botkeeper clients and tech experts are speaking up on trusted software review sites, too.

"I love the management reports and up to date books the most. Also, they respond quickly with anything I need, they are capable with even the most complicated unrecognized revenue reporting, fast, responsive, and nice in their communications. My business is a corporation, and Botkeeper has saved us a lot of money."
5-Star Review
Capterra
"Work gets done and solves for our hardest problem of finding talent to do bookkeeping! The solution's interface gives me a place to collaborate with both my team and my customers. They are not looking to replace your G/L package, just to connect to it. It does the pre-accounting work of gathering all the data feeds and categorizing them so you only have to work with the exceptions. This makes our life much easier!"
5-Star Review
G2 Crowd

"LOVE working with Botkeeper. The team is ready for all my questions and extremely cognizant of completing everything in a timely manner. Botkeeper makes my life so much easier. ProsThe ease of use and the fact Botkeeper works well with all my other accounting services i.e. Quickbooks, Gusto etc... Botkeeper, handles my EOY tax filings which allows me to work more efficiently."
5-Star Review
Software Advice
Build your own success story
Talk with us today. We're psyched to learn more about your business!