- Case Study -
RiverRidge CPAs
Targeting rapid, sustainable growth, the Nashville-based firm has already added 6 clients to Botkeeper and plans to get to 50 clients.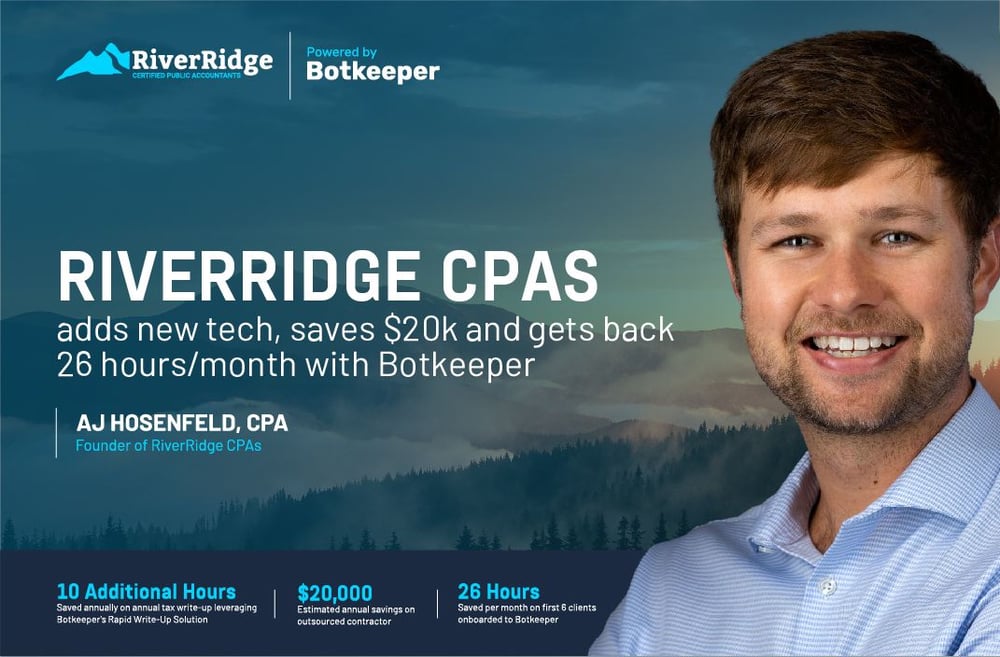 With a single practitioner and a desire to remain lean, RiverRidge CPAs needed a way to service its 20 monthly retainer clients while also completing 150 tax returns. By implementing Botkeeper's platform and features, the firm successfully onboarded 6 clients onto the Botkeeper platform, saving over 26 hours per month of financial reporting and transaction categorizing. They also have eliminated the need to pay an outsourced contractor $20k in manual work to get the same work finished. Founder AJ Hosenfeld now has the bandwidth to shift his focus to reviewing financials, tax planning, and tax prep. He's already on track to reaching his goal of having 50 monthly retainer clients running on Botkeeper.
RIVERRIDGE CPAS ADDS NEW TECH, SAVES $20K AND GETS BACK 26 HOURS EACH MONTH WITH BOTKEEPER
AJ Hosenfeld founded RiverRidge CPAs after working for two large public accounting firms and assisting the creation of an alternative investment firm. He wanted to create an environment where experienced CPAs could continue to work directly with clients as their trusted advisor and avoid the common practice of transferring clients to less experienced members of the team.
With his small but nimble practice, AJ soon realized that it would be impossible for him to complete the 150 tax returns on his plate while still being able to do all the prep work to produce monthly financial reports for his 20 retainer clients. After being recommended to use Botkeeper from a trusted advisor, AJ finally found the solution he needed with Botkeeper.
Since implementing the Botkeeper solution into RiverRidge CPAs, AJ has seamlessly delivered monthly financial reports to his retainer clients, brought on 3 new monthly clients into his firm, and has completed a successful tax season. He is now pivoting his position to where he wants to be spending his time: reviewing financials, tax planning, and tax prep. Botkeeper's partnership has provided RiverRidge CPAs with the practice management tools they needed to grow and scale, helping them progress toward their goal of 50 monthly retainer clients in the next 2 years.
0
Hours saved per month on first 6 clients onboarded to Botkeeper
0

%

Client turnover rate since partnering with Botkeeper
$
0
Estimated annual savings on outsourced contractor
0
Additional hours saved annually on tax write-up leveraging Botkeeper's Rapid Write-Up Solution
A New Firm to Address Old Issues
RiverRidge CPAs is a CPA firm specializing in the needs of individuals and growth-oriented businesses ranging from sole proprietorships to rapidly growing corporations. Their menu of services includes bookkeeping, outsourced accounting, assurance review, assurance compilation, tax planning, tax prep, and tax problems. The firm is committed to providing outstanding customer services and to helping customers grow and succeed. The Nashville-based firm is solution-based, taking the time to listen to clients and help them come up with solutions to fit their specific needs.
After witnessing firsthand the experience of the relationship between accounting firms and small businesses, AJ Hosenfeld decided he wanted to create his own unique firm. He envisioned a firm that would go beyond tax and audit services, providing an end-to-end evaluation and understanding of each small business the firm supported. In late 2018, AJ made his dream a reality and founded RiverRidge CPAs.
AJ's vision for RiverRidge CPAs was dual-purpose: to offer exceptional communication with a guaranteed response time of 24 hours or less (something he found previous firms to be lacking), and to structure his pricing model by using a monthly retainer fee for consistency during the busy season and beyond. As he started to bring on clients, he was faced with a reality: he didn't have the bandwidth to get the financial statements for his retainer clients out the door during tax season.
"I was head-down in tax season, working on tax returns," AJ said. "With 20 clients that I was servicing on a monthly retainer for bookkeeping, financial reporting, taxes, and tax planning, when tax season came around, I was suddenly responsible for 150 tax returns. It wasn't feasible for me to be able to keep up with the financial reports while being able to get all those returns done."
To Achieve New Growth, RiverRidge CPAs Had to Make a Decision
While AJ didn't actively go seeking a solution to help create the bandwidth he needed to maintain his monthly retainer clients, a trusted advisor in the accounting space made a recommendation he soon couldn't turn down. Kris Miller from tm2 brought up Botkeeper as a possible solution to help AJ and RiverRidge CPAs.
"Tm2 and RiverRidge CPAs have very similar business models, but Kris's firm is a lot bigger," AJ said. "I know that tm2 does a great job and I aspire to grow my firm into something like tm2 one day. I knew if Kris trusted Botkeeper, it was wise for me to start exploring Botkeeper for my own firm. I went in and looked at the Botkeeper website and submitted a form not really expecting it to go anywhere. I was also toying with the idea of bringing on a contractor. But you know what, in hindsight Botkeeper was exactly what I needed; Kris was right."
After his experience in the accounting space, AJ knew he didn't want RiverRidge CPAs to have a traditional firm setup. He didn't want a big staff to manage and a physical office. This made him narrow his choices down to two options to create the bandwidth he needed: hire contractors or use Botkeeper.
"The issue I immediately noticed with contractors is that when I would reach out to them, it would take them 48 hours to get a proposal back to me! It made me think, if it takes you this long to get a proposal back, how long is it going to take you to get financials to my client," AJ said."This just didn't fit with my business model of providing immediate responses to my clients."
AJ was quickly able to see the value Botkeeper could bring to his firm with its scalable solution.
"After receiving my initial quote from Botkeeper to bring on my first 4 clients, my first thought was that it felt high compared to an outsource bookkeeper contractor at $75 an hour," AJ said. "I then quickly remembered the reality of the situation: Botkeeper was not only going to help me get the financial reports out month after month for my existing clients, but their pricing structure was built to scale. It would be a big upfront commitment, but as I continued to grow my firm, my cost per client would go down significantly, making the long-term potential far outweigh the short-term. If I looked at a contractor, I would be spending $20k a year for manual work that was not guaranteed or timely."
Botkeeper then worked with AJ to find a payment plan that worked for his firm, and he signed on the dotted line.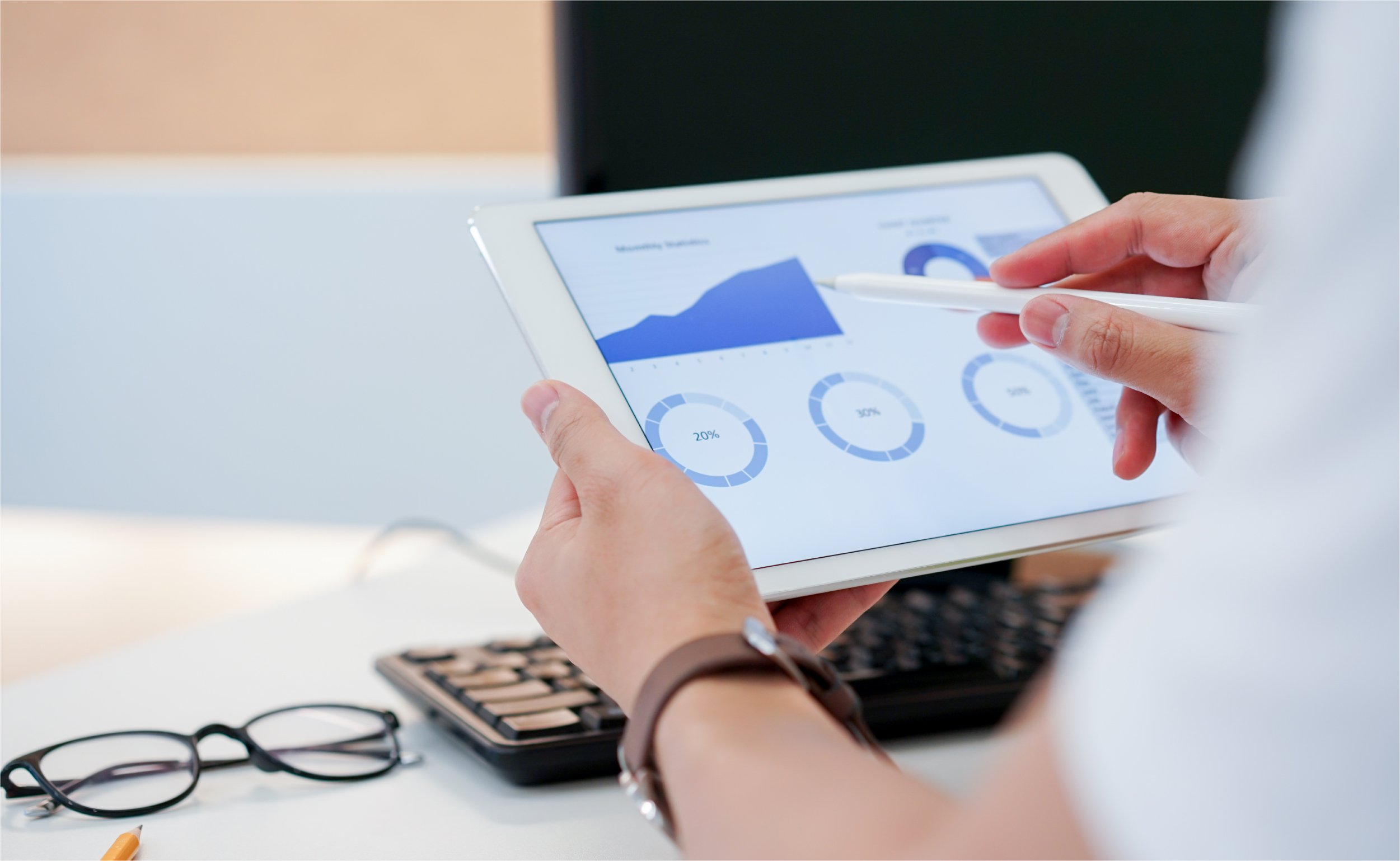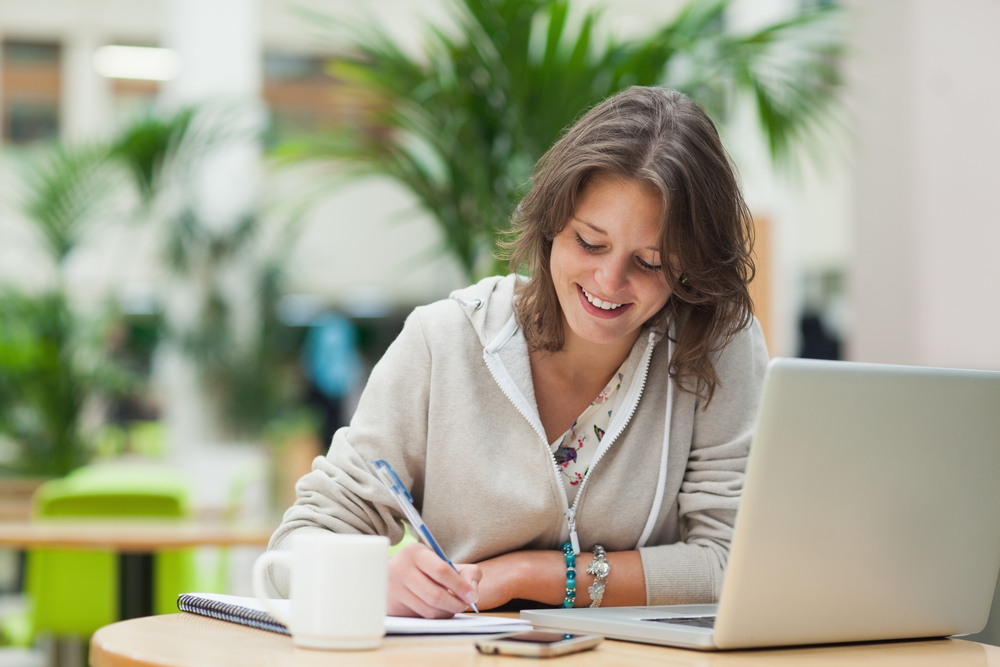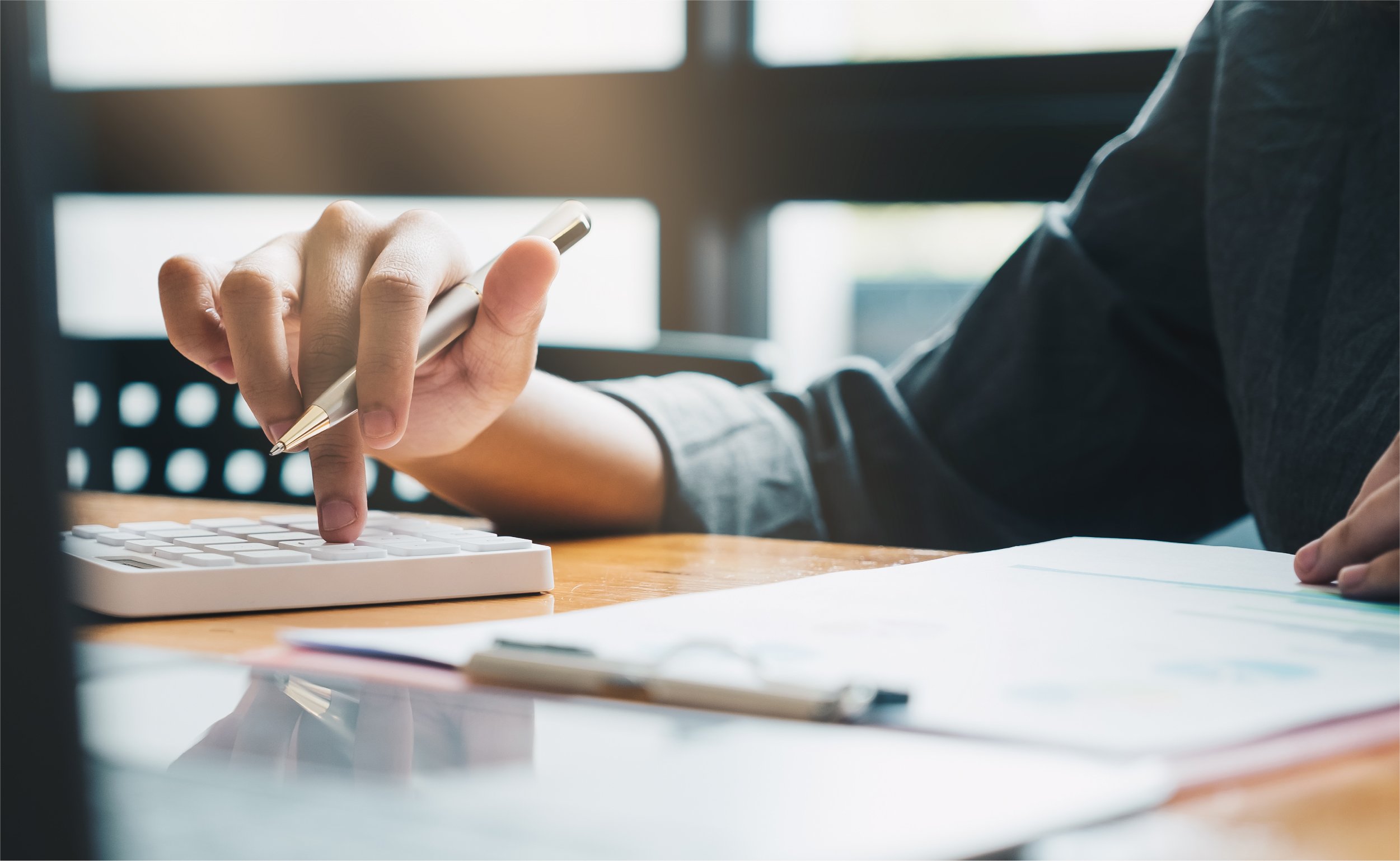 Low-Stress Onboarding Leads to Faster Growth
With his contract signed, AJ reviewed his list of clients to figure out which were the best fit to bring onto the Botkeeper Platform.
"For me, those that cared about getting financial reports each month and had a high volume of transactions were my best-fit clients for Botkeeper. I wanted to make these my high-priority clients," AJ said.
With his clients identified, AJ then moved into what he described as an "easy" deployment process with the Botkeeper team.
"I already had access to all of my clients' accounts including QuickBooks access and ADP access. I really found those calls with the Botkeeper team to be invaluable," AJ said. "I was able to talk about my clients and their nuances, and Botkeeper was able to provide the solutions I needed for each. After getting my initial 4 clients on Botkeeper, I immediately wanted to bring on ALL my clients. I vowed to myself: the more clients I get, the more clients I plan to onboard to Botkeeper. All new clients will go on Botkeeper as soon as they are ready. That's a no-brainer to me from here on out."
An Extra 26 Hours Each Month Makes the Busy Season Better
Now on Botkeeper, AJ has completely eliminated his involvement in putting together financial reports for his onboarded clients and is now able to play an advisory role. His utilization of the Botkeeper features has allowed him to save over 26 hours per month on only his first 6 clients.
"It is awesome to have Transaction Manager to ensure all the transactions are coded correctly, but it is really the financial reports that Botkeeper is doing monthly for my clients that is creating the most value for me," AJ said. "Botkeeper is producing Balance Sheets, Cash Flow Statements, Income Statements, AP & AR Reports, and Aging Reports. They are even taking care of Payroll. I don't have to waste time getting everything classified and then put together a monthly financial report that isn't going to look nearly as good as Botkeeper's reports do. I am taking an advisory role and just reviewing the reports and sharing my insights with my monthly retainer clients. Botkeeper is saving me over 26+ hours per month on just my first 6 onboarded clients."
The functionality built into the Botkeeper Platform created new time savings AJ hadn't anticipated.
"I really like the automated platform and the fact that Botkeeper's technology is always evolving," AJ said. "It's dynamic. If there is a problem, Botkeeper has the resources in place and the engineering team to get it fixed. They are building for accounting professionals, and I think we often underestimate the time it takes to download something as simple as an individual bank statement. It doesn't sound like it would be a big headache, but in reality, we accountants are always putting it on the backburner because it is. You have to login, make sure the password is still working, and all these other hurdles — Botkeeper's Smart Connect totally eliminated this headache. The platform also gave me a new secure place to store all of my clients' data, including financial reports if I ever need to reference them. Transactions are being categorized and classified without a hitch, and apparently I am a top Botkeeper Partner superuser on Transaction Manager based on the number of Transactions my clients need to be classified — a distinguishable honor in my book. The Platform is really helping me manage my entire practice and build."
As a busy professional doing 150 tax returns, AJ also explored Botkeeper's other service offerings. He was interested in the Rapid Write-Up Solution, an after-the-fact service that speeds up the entire write-up process. He was able to see tremendous efficiency gains from the Botkeeper service and received the report back in under a week.
"The Rapid Write-Up Solution was the best thing ever!" AJ said. "I have a client who gave me all of their bank statements and then asked me to do his taxes. I really didn't have the bandwidth to get this done. The fact that I could just hand it all over to Botkeeper and have it back in a week — it was a WOW moment. It would have taken me at least 2 months to even get to it and then 10 hours of work to actually get it done. I was so glad I had Botkeeper. If I have any new clients that approach me that need their tax returns but don't have updated books and merely provide me with bank statements, they are going straight to Botkeeper."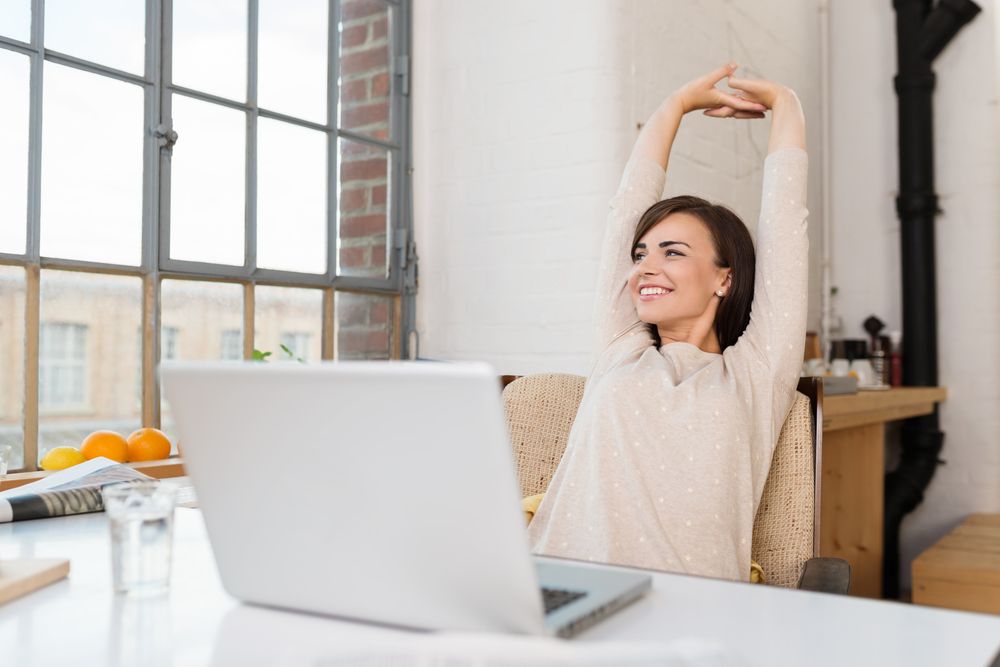 What's Ahead for RiverRidge CPAs? 50+ Clients Added to Botkeeper
Botkeeper has allowed RiverRidge CPAs to maintain their 0% client turnover rate.
"Botkeeper has provided me with a way to make my practice sustainable," AJ said. "Without Botkeeper, I would not be able to get my work done. It is hard to put a value on that; it is priceless in my eyes. I have not lost a single client since opening RiverRidge CPAs, and I attribute that to Botkeeper stepping in to help me when I needed it most. I can be a one-man shop because of Botkeeper because I now have the team I need to support my firm without any of the associated overhead."
AJ is focused on bringing on new clients to RiverRidge CPAs with his newly found capacity, and he is already seeing results.
"For mid-2021, my goal is to spend more time on our Marketing and SEO to bring in new clients to my firm," AJ said. "Because of Botkeeper, I now have the partner to bring on more retainer clients who need their books done monthly. I don't have to turn a client away if their books aren't up-to-date because Botkeeper can do this for me."
Botkeeper provided AJ the bandwidth to now start working toward his goal of bringing on new clients while seamlessly servicing his existing clients.
"I've already taken on 3 new monthly retainer clients in 2021! I would not have been able to take these clients on during tax season if it weren't for Botkeeper. And for my existing clients on Botkeeper, there is no way I would have been able to close out their books or gotten financials out the door during tax season. Botkeeper is doing everything I hoped it would for RiverRidge CPAs."
With the team from Botkeeper overseeing the books and financial reports, AJ is focused on what he most enjoys doing.
"Botkeeper has allowed me to get back to the pieces of my job I most enjoy: reviewing financials, tax planning, and tax prep," AJ said. "I can spend my time on the higher-value services for my clients, which I see as reviewing the financial reports produced by Botkeeper and tax planning. I am no longer spending my days just categorizing transactions."
As for the future, RiverRidge CPAs now feels it has the partner it needed with Botkeeper.
"I just want to be able to scale," AJ said. "I want to bring on 50 monthly retainer clients over the next 2 years and bring them all on Botkeeper. I want to broaden my service offerings to include business valuation, which I am on track to be able to do now that I have Botkeeper. I truly feel Botkeeper was exactly what I needed, and to me, the future is looking bright with Botkeeper by my side!"
Ready to learn how to reduce your bookkeeping spend by 50% or more?
What are you waiting for? Let's do this!